This Friday, the RIPE community will elect a new member to the RIPE Programme Committee (PC). We hope that some of you will consider applying for election to the position.
The Programme Committee
The Programme Committee is responsible for ensuring that the RIPE Meeting programme consists of interesting, relevant and inspiring content. We recruit, select and schedule the plenary of the RIPE Meeting. More information about the PC.
The work of the Programme Committee generally consists of two or three conference calls between RIPE Meetings, reading all of the presentations submitted, voting on all of the presentations submitted, and recruiting good presentations from among your professional network.
Finally, being on the Programme Committee also requires a commitment to regular attendance of the RIPE Meeting to see the presentations that you selected and interact with meeting attendees.
The Election Process
Those interested in nominating themselves for the PC should send their names to pc@ripe.net. Please include a brief biography or statement of interest that we may distribute publicly. Also consider attaching a picture so that attendees can recognise you as well. Please indicate your interest by 12:00 noon on Thursday, 19 April. On Thursday afternoon, we will email the final list of nominees along with their statements of interest to ripe-list@ripe.net and the list of RIPE 64 Meeting attendees. The statements of interest and pictures will also be published on the RIPE Meeting website.
On Friday morning, 20 April, ballots will be distributed to attendees and candidates will have the opportunity to make a brief statement (1-2 minutes). Statements are optional. This will take place between approximately 10:00 and 10:30 on Friday morning. Voting will then take place. Results are expected to be announced after the coffee break on Friday.
Questions?
Please send questions about the process, the responsibilities and expectations, or anything else to pc@ripe.net.
Candidate Biographies (in alphabetical order)
Pascal Gloor
pascal.gloor@swinog.org
Biography:
I've been an engineer in the IPv[46] business in Switzerland for over 15 years, especially in SME companies. As often in SMEs the fields of knowledge tend to be very large, working with a lot of different technologies including MPLS, Telephony, DigitalTV, Video-on-demand, Dial(DSL) and so on.
Phil Bridge, Thomas Kernen and I were the co-founders of the SwiNOG community in 2000. Since 2001 I am involved in the organization of the SwiNOG meetings (mainly for its program) and made 21 meetings happen. In 2001 I also initiated the creation of FRnOG with the help of Philippe Bourcier which is since then running the FRnOG meetings.
I think my help in the Program Committee can be helpful and hopefully bring new perspectives to the program.
---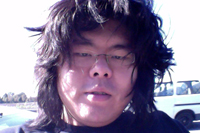 Lu Heng
h.lu@anytimechinese.com
Heng Lu is the CEO of Hang Zhou Outside Heaven Network Technology co.,ltd. Outside Heaven is a Netherlands-based ISP, focused on providing a full range of enterprise solutions and its core business is providing cost effective, tailored connectivity EU solutions to Chinese companies. It mainly provides content service and different solutions to different clients and companies in traditional industry and Internet industry according to their needs. In the past four years of exploration, it accumulated valuable experience and resources between the communication of Europe and China. Being committed to providing low latency point to point and point to multipoint connectivity from china to EU.
---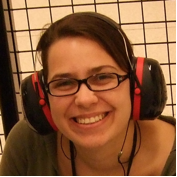 Elisa Jasinska
elisa@llnw.com
Biography:
Having been an active participant and speaker at RIPE meetings as well as other technical industry events since 2006, I consider them the most valuable place to exchange information, share expertise, and work together towards the common goals of the community. I have previously served on the Euro-IX program committee (from 2009 to 2010) and helped recruiting speakers for various PLNOG meetings. After 5 years as a Network Engineer at the Amsterdam Internet Exchange I joined Limelight Networks as a Senior Network Architect in 2010, which also broadened my interest in the content at industry events. This interest, as well as my expertise in program committee work at previous events, motivated me to stand for election to the RIPE PC, to shape the form of future meetings to come and help providing the community with valuable technical presentations.
Thanks for your consideration!
---

Dmitry Kohmanyuk
dk@hostmaster.ua
Biography
Dmitry Kohmanyuk graduated in 1992 from the Cybernetics Department of Kiev Taras Shevchenko University in Kiev (then Soviet Union, presently Ukraine), receiving a Masters Degree with honors.
He now resides in Kiev and works as Director for Public Relations of Hostmaster Ltd, the registry for the .UA domain. He actively participates in the Internet community, attending local, regional and international forums, including RIPE, CENTR, ICANN, IGF and other meetings. Hostmaster Ltd (hostmaster.ua) is a RIPE NCC member and will host the RIPE NCC Regional Meeting/ENOG in Odessa in May 2012.
Dmitry speaks Ukrainian, Russian, and English (with a small set of Dutch words if needed.)
Background
Dmitry has direct operational experience with networked Unix systems and router equipment, co-founding and running one of first Ukrainian ISPs back in 1991 (Communication Systems). His work included several technology start-up companies in the United States in the role of systems administrator, developer support and operations. He can write code and shell scripts, was a co-author of RFC 2319 and participated in the Ukrainian Unix Users Group.
He has been directly involved with Ukrainian ccTLD registration and operation since 1996, in both non-commerical and commerical forms, and continuously represented ccTLD with IANA. He sits on the board of Hostmaster. In the last two years, the local policy development process has restarted, community service has improved, IDNs have launched and operational migration to IPv6 was completed, as well as DNSSEC launch in March 2012.
Non-profit work includes IPv6 as well as DNSSEC promotion in the region, participating in UA-IX as a member of the technical committee and speaking with press to communicate about Internet technology, security and privacy issues. Two IGF-UA forums in Ukraine in 2010 and 2011 were organised with support from Dmitry and Hostmaster.
Qualifications
As a person with a diverse background and a network of personal connections in CIS, Europe and North America, Dmitry would work to help fulfill the interests of LIR registries using RIPE NCC services, both operationally and strategically.
As somebody with operational, project, management and public relations experience, Dmitry can work in several functions to serve the RIPE NCC mission globally.
---

George Michaelson
ggm@apnic.net
Biography
I have worked at APNIC for the last 10 years, currently I am a research scientist at APNIC, and have previously been the APNIC technical services manager, and before this worked in the Australian ISP sector as regional technical manager for Queensland. I have a degree in computer science from the University of York (1982), and worked for 30 years as a researcher in computer networks and protocols in the UK (Leeds, York, UCL) and Australia (CSIRO, UQ, DSTC). I have served as a member of the OARC board, and am a founder member of the Internet Society Australia Chapter (ISOC-AU), and co-chaired the panel on commercialisation of services in the AU ccTLD.
I have co-authored a number of IETF RFCs and drafts in X.500 directory services, RPKI, DNS and related areas and attend IETF meetings regularly.
I participate in RIR meetings in my capacity as an APNIC secretariat employee. I present frequently at RIR and technical meetings worldwide on Internet measurement, DNS and routing security. This permits me to meet a variety of potential speakers and presenters at RIPE meetings, and see what is currently of interest in other like meetings.
I am keen to share experiences from the Asia-Pacific, and have been a member of the APRICOT PC for the last 3-4 years. I believe I understand what makes a good, balanced entertaining and informative programme. APNIC contributes regularly to the RIPE programme and I have presented at RIPE meetings many times in the last 10 years. I was programme committee chair for the Australian Unix Users Group conference held in Brisbane in 1997.
---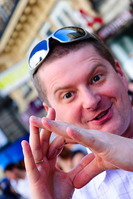 Piotr Strzyżewski
Piotr.Strzyzewski@polsl.pl
Biography:
I have been working for the Computer Centre of Silesian University of Technology (one of the biggest polish technical universities) since 1997 and from the very beginning I was responsible for dealing with LIR issues. These duties evolved into the active participating in the RIPE community.
During past few years I have presented my ideas, proposals and presentations during several RIPE Meetings on various Working Group sessions. I was also an active member of two recently formed task forces which are: Abuse Contact Management Task Force and Charging Scheme Task Force.
Currently in my work I deal with both academic and commercial customers. This gives me the opportunity to understand different needs and dissimilar views. Moreover, I believe that I can bring a new insight into the topics which matters in the Central and Eastern Europe which could be crucial for Program Committee.
---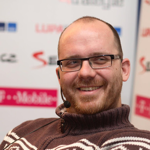 Ondřej Surý
ondrej.sury@nic.cz
Biography:
Ondřej Surý (1977, Ostrava, CZ) studied Computer Science at the Charles University. While on studies he joined hosting company Globe Internet in 1998 (part of ACTIVE 24 group now). After working on several projects he became CTO of Globe Internet. In 2005 he joined CZ.NIC, the .CZ registry, as a Chief Technology Officer to build a new registry system, which was deployed in 2007. In 2008 he was involved in DNSSEC launch in .CZ. In 2009 he became a head of the CZ.NIC Labs, newly founded R&D department of CZ.NIC. In 2010 he got a degree in psychology and sociology on Masaryk University in Brno, CZ.
He is primarily involved in DNS and DNSSEC deployment, acting as a participant of the DNS Working Group at RIPE, and the dnsop and dnsext IETF groups. He founded a DANE Working Group at the IETF, pushing the idea of certificates in DNS forward, and thus he also became involved in the security area of IETF. He is also one of the seven Recovery Key Share Holders who participated at the first ICANN KSK Ceremony. In 2004, he founded the Czech Ubuntu Local Community Team, which changed from a volunteer organisation to an official NGO after some years. In 2010 he was also elected as one of the RIPE NCC Arbiters, serving the RIPE community.
---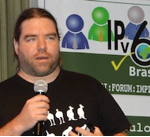 Jan Žorž
jan@go6.si
Biography:
Jan Žorž started his professional career in RS-232/VAX VMS world in 1992 and continued through Novell and Windows environments all the way to Solaris and other UNIX derivatives, that represents native environment for majority of his projects.
Jan is one of the pioneers of SiOL, the Slovenian national ISP, and has been involved in the organization from the beginning. Among other activities, he began experimenting in 1997 with Internet streaming multimedia content. Based on these experiments, he successfully accomplished projects such as "Dhaulagiri '99 Live" (an Internet multimedia transmission of Tomaz Humar's solo climb of the south wall of Dhaulagiri (called Death Zone) in the Himalayas), "Ski Everest Live 2000″ (an Internet live-video transmission and monitoring of extreme skiing from the summit of Mt. Everest by Davo Karnicar) and other similar projects. Together with two other members of the team "Dhaulagiri '99 Live", Jan received a media award/statue "Victor" for special achievement.
For the last seven years Jan has been working as a consultant in the IT field, specializing in IPv6. He co-founded the Go6 institute (not-for-profit), a Slovenian IPv6 initiative whose main objective is to raise IPv6 awareness in Slovenia and alert the community to the fact that we are approaching extensive changes on the Internet.
Due to Go6 Institute, Slovenia is currently leading the EU as country most prepared for IPv6 (according to the RIPE NCC's IPv6 RIPEness study). Jan has been invited to present around the world on his work, the model of the Go6 platform, IPv6 awareness raising and deployment at the national level. These speaking engagement have include conferences such as many RIPE Meetings and Google IPv6 Implementors Conference 2010, Internet Governance Forum meetings, World IPv6 Congresses in Paris and London as well as national forums in Germany, Greece, Norway, Macedonia and many others.
Jan is also primary co-author of very successful procurement (specification) paper, published as official RIPE Best Current Practice document RIPE-501, titled "Requirements For IPv6 in ICT Equipment". This document is translated to more than 10 languages and is used around the world by enterprises and governments, when requesting IPv6 in ICT equipment purchases.
Resume:
http://www.pragma.si/resume/